Find out the answer to your question in the video below:
Or read the answer here:
Yes, that's possible. When you start cycling, tap "Start!". After completing the bike ride, tap "Finish". Before getting on your bike, make sure your GPS is on your phone. Are you taking a break? Please tap on "Pause". As soon as you continue your ride, tap on "Resume".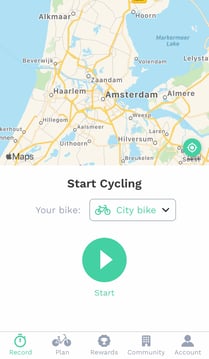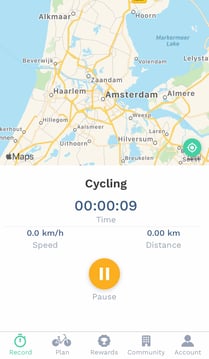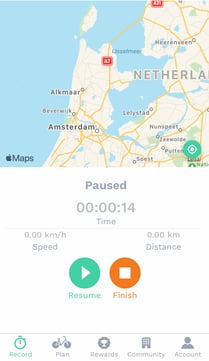 Once you arrive at your work location, tap "Finish" and the points will be added to your account. Important! If you do not tap "Finish" on arrival at your work location, you will not receive any points. After 25 minutes of inactivity (if not paused), the app automatically ends the ride.