Create a new subscription or search for a subscription to edit.

In the block Subscription companies, you see the company/companies that have access to this subscription. To add a company click on Add company to subscription at the top right of the block.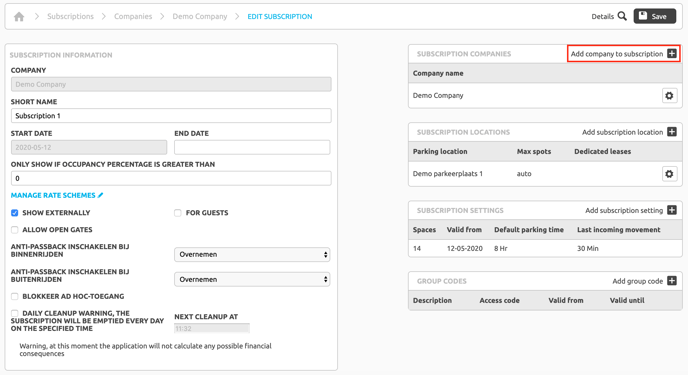 Select the company you want to add to the subscription from the drop-down list and then click Save.


The screen refreshes automatically after a few seconds and your change is saved. You will now see the company that you've just added in the overview of the subscription. Repeat the above steps for every company that you want to add to the subscription.