This article explains how to open the gate for a visitor that is already on location. Do you want to make a reservation for your visitor, ahead of their arrival? Check the article How to make a booking.
Visitors who park on location for an appointment have to be registered in Parkres manually.

Go to Locations → Access points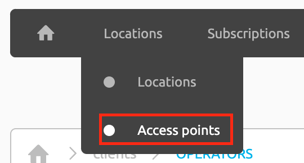 The overview with the access gates shows the barriers for the entrance and exit per subscription. You can search for companies/subscriptions by tapping command+F (Mac) or CTRL+F (Windows) and then typing the relevant name. Click on the green button ("in") next to the correct company (in this example P24).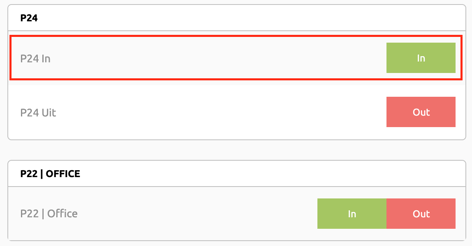 A pop-up screen will appear, in which optional personal details can be filled in. None of these fields are required. However, by filling in the visitor's license plate (without dashes, 1ABC23), the visitor can exit without any manual actions.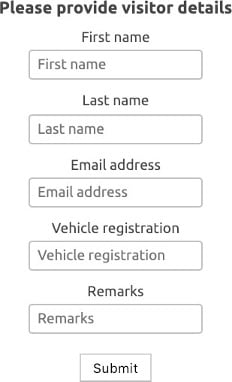 After clicking the Submit button, the system checks whether there are available parking spaces on the subscription. If this is the case, the barrier will open and the message below will be shown. If there is no place, a red error message will pop up.