As soon as you add a ride, our app looks for potential rideshare partners. The next time you open the app you will notice whether you got one or several suggestions. Also, you'll notice whether your invitations have been accepted if you sent any.
The suggestions are listed in the "Rides" menu directly below the rideshares they belong to. Find out more about them by tapping on "View ride matches". Decide for one by sending a request to your match.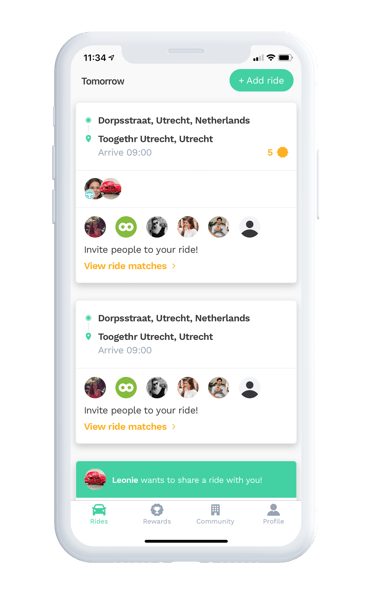 If you want to know more about suggestions and how to choose from them, click here.

When your match accepts your request, you have successfully scheduled a rideshare!
Of course, you can cancel your request as well as the rideshare at any time.