Find out the answer to your question in the video below:
Or read the answer here:
In the Toogethr webshop, you can spend the points that you have earned by sharing rides! And you can see the rides that you've made.
Visit the Toogethr webshop and check out our awesome goodies:
Tap on "Rewards" to access the webshop. Here you can see the rides you've made and you can order goodies.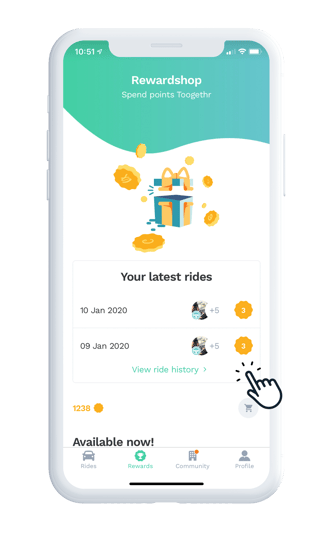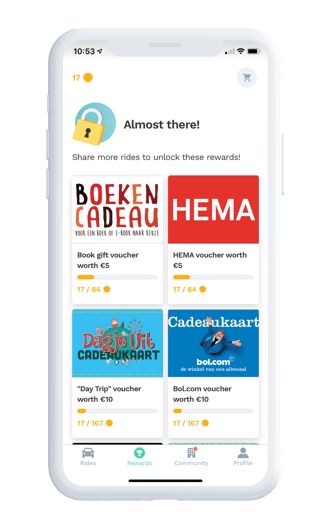 Find out more about how to place an order here!