Find out the answer to your question in the video below:
Or read the answer here:
You can access all rides that you have ever done from the "Rewards" screen (bottom center of the screen):
On the home screen, tap on "Rewards" to access the webshop. At the top you see your latest rides;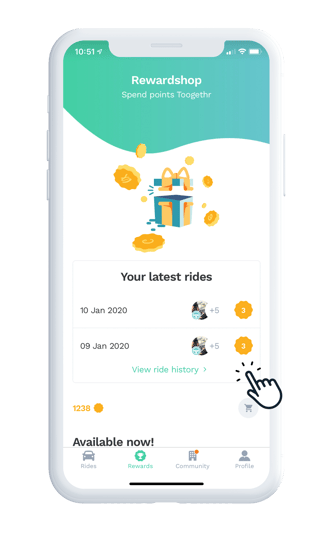 2. Tap on "View ride history" to see a list of all the rides you've made. You'll see the date of the ride and the number of points that you've earned for the ride;
3. Tap on a ride to view the departure and arrival locations and the people who were in this ride. Also, here you find the option "I didn't do this ride". Tap on this if you didn't actually do the ride. The ride and its points will be deleted from your account.