Unfortunately, Huawei and Xiaomi phones have an annoying feature: they close apps running in the background when you lock the screen, to save battery. So your ride in the Toogethr Cycles app will also be closed because of this.
Below you can read how to prevent your phone from closing the Toogethr Cycles app:
HUAWEI
(
click here
to read the instructions for Xiaomi)
1. On your phone, go to "Settings". Then tap "Battery".
2. Tap "App launch".
3. Find the Toogethr Cycles app and switch the blue switch off (to grey). Switch it from "Manage automatically" to "Manage manually".
4. A screen will be displayed asking what kind of activities you want the app to perform:
"Auto-launch" - allows the app to start itself automatically when you turn on the smartphone or when it needs to run in the background.
"Secondary launch" - allows the app to be started by other apps that need it.
"Run in background" - allows the app to run in the background for as long as it is needed.
To rule out all problems, it's a good idea to have the app perform all three types of activity, so toggle all three switches (blue), and tap "OK".
5. Go back to "Settings" and tap on "Apps".
6. In the next screen choose "Apps".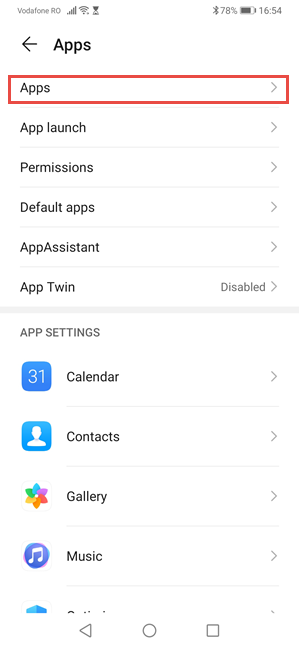 7. Tap on the three dots in the upper right corner and then on "Special access".
8. Tap on "Battery optimization".
9. Tap on "Not allowed" and then, "All apps".
10. Tap the Toogethr Cycles app, choose "Do not allow" and press "OK." It sounds counterintuitive to choose "Do not allow," but that setting means "Do not allow battery optimization to close the app." That's why you'll get the message that the setting can drain the battery faster.
XIAOMI


1. Open the Settings app on your Android smartphone;
2. Tap 'Apps and Notifications' and tap 'Advanced' at the bottom to show the advanced settings;
3. Choose 'Special Access' and select 'Battery Optimization' at the very top of the screen;
4. Then tap the big button ('Not optimized') and select 'All apps';
5. Now select the app where you want to prevent it from going to sleep, in this case, Toogethr Cycles;
6. Finally, choose 'Not optimized'.
It's described a bit woolly in the settings, but by choosing 'Do not optimize' in step seven, you make sure that the app remains 'awake' in the background. Notifications will continue to come in as a result.